Cash Price: $1,900 (net via Venmo or Zelle) ... Inquire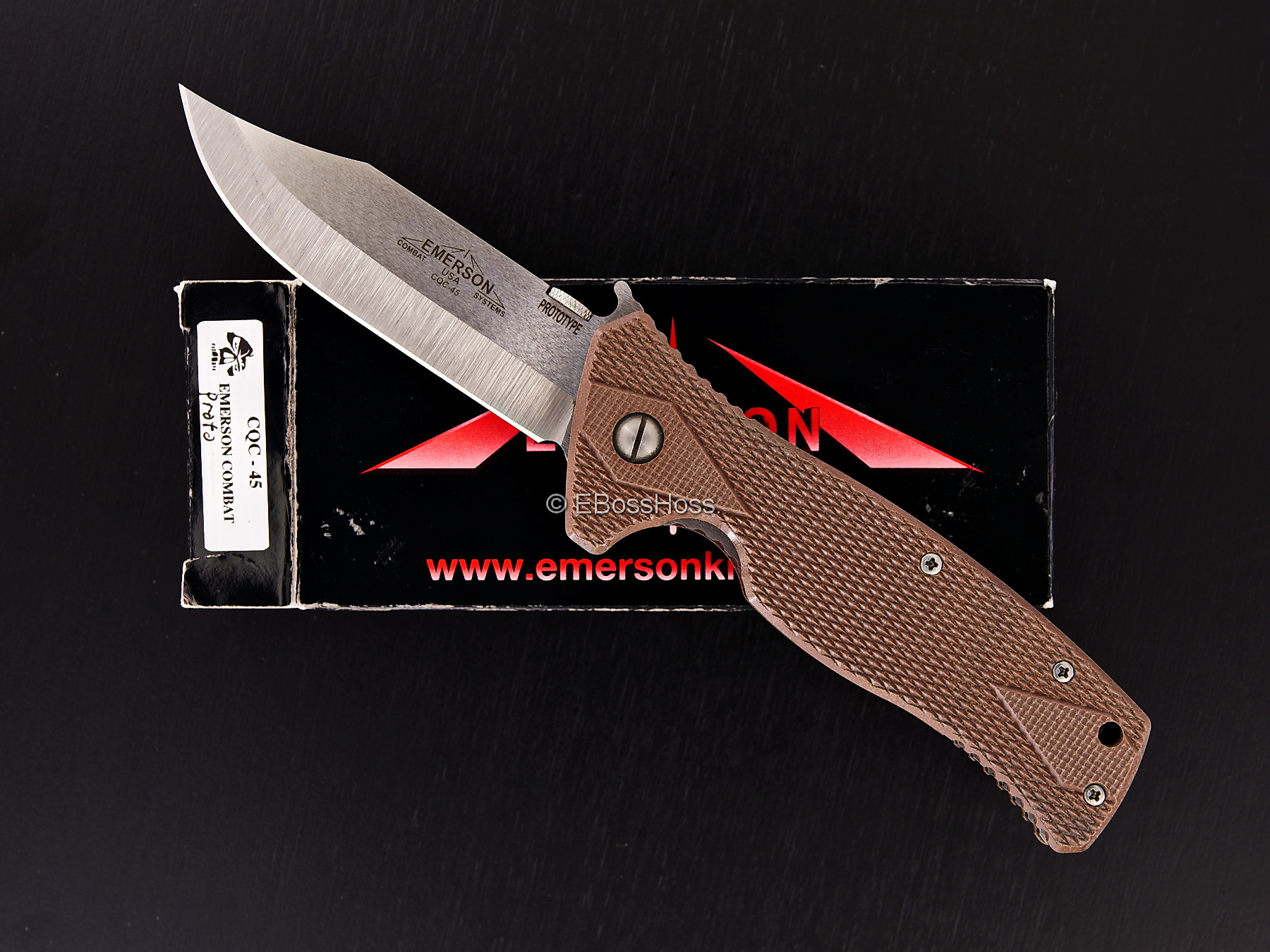 Hello Jon,
That is a very rare Prototype CQC-45 that Ernie designed/made as his part of a very limited Project Collaboration he and Les Baer did together back in 2010.  It has the thick lock bar just like Ernie's custom knives beginning in 2004, and being a marked Prototype, it's a hand-ground custom.  With it's great Bowie blade married to handles that are reminiscent of 1911 grips, it's an easily wielded knife.  Also it is one of very few knives Ernie has ever made that carry a non-SpecWar logo but which are Custom made Emerson's.  One more interesting note, Ernie also made the matching Grips that were installed on each of the 45APC 1911s that Les made for this Project Collaboration.
-- JBravo (on the USN,) Recognized Worldwide Emerson Knives Authority & Historian
Grippy Diamond Checkered G10 Scales
Thick Lockbar
Waved Opener
Great and still Tight Action, Bank Vault Textbook Lockup, and Easy Lock Release
Specs: 3 1/4" Blade: 8 3/4" OAL; 6.31 Ounces
Condition: Pre-owned in Mint Condition
Price: $2,100
On sale for: $1,900
Cash Price: $1,900 (net via Venmo or Zelle) ... Inquire
Click on the images below to zoom.